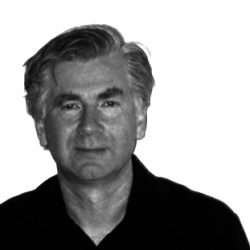 AIA, RIBA
Frank Glynn is the Design Principal at SAGA Architecture, which he established in 1989. He has extensive experience designing and managing large-scale projects for institutional and private clients. For 35+ years he has practiced architecture in the United States and Ireland, leading project teams in the design and documentation of several software development campuses, offices, residential, and mixed-use projects. Some of these include programming and design packages for the Tata Consultancy Services Software Campus in Shollinganallur near Chennai, and the Landmark Tower project for the Dublin Docklands development in Dublin, Ireland.
As one of the first foreign architects to consult with an Indian multinational software development company, Frank Glynn has an extraordinary understanding of cultural traditions, of expressing architectural form in landscape. His unique design approach emphasizes the delicacy of integrating form and function with social and cultural considerations, in order to create highly successful projects that achieve contextualism within the surrounding environment. Mr. Glynn approaches his work with an emphasis on creative solutions with an aesthetic complimentary to the specific site, budget constraints, and end-users. With a design philosophy strongly rooted in modernism, he nonetheless gives equal consideration to all disciplines in pursuance of innovation, both in architecture and management strategies.
His management and design experience includes work ranging in complexity from large educational and civic facilities to commercial/office interiors, retail/restaurant design and custom residential projects. Mr. Glynn serves on the Facilities Advisory Committee for the 3,000 pupil El Segundo Unified School District which oversaw the implementation of a $20,000,000 construction and renovation of the school district facilities.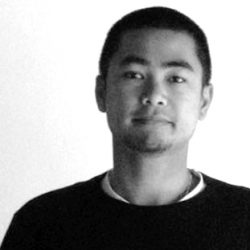 Tony Cheung
Design Director
Tony Cheung joined SAGA Architecture in 1998. Throughout his more than 20 year career at SAGA, Mr. Cheung has continued to prove his talent and dedication to architecture. While maintaining an active role in many of the firm's projects, his responsibility at the firm has expanded and evolved from programming to conceptual design to construction. Mr. Cheung has moved into a prominent role in the firm's overall management, operations, and strategic planning.
Prior to his design contributions at SAGA, Mr. Cheung worked as a junior architect for several firms throughout Los Angeles. This allowed him to gain experience and exposure to a wide range of public projects from clients like GSA (General Services Administration), LAUSD, and the United States Postal Service. His continuous and undying interest in investigating the complexities of geometric relationships through spatial studies and his utilization of 3D modeling, along with the exploration of innovative methods that interconnect form and material, have propelled him in the design community and reinforced his position as a driving force behind SAGA Architecture's design innovation.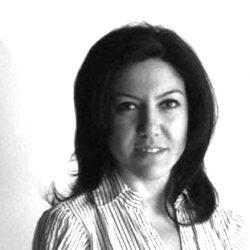 Lavina Essaian
Technical Director
Lavinia Essaian joined SAGA after immigrating to the US from Tehran, Iran. Ms. Essaian's responsibilities at SAGA include documentation, supervision and production of 2D, 3D and animated content. Her proficiency in the use of a wide range of architectural software platforms is an invaluable asset in providing quick-paced, accurate and innovative architectural solutions.
Having gained a wealth of experience overseeing large scale construction projects in Iran, Ms. Essaian adapts her understanding of international techniques and technologies and applies these to the projects at SAGA. Her refined graphic design skills and sophisticated visualization methods bring theoretical and schematic projects to life allowing all members of the project team to understand the aesthetic objectives.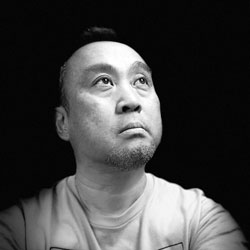 Graduating from University of Hawaii at Manoa in Architecture, Chad Kane was recruited as a Media Director at SAGA Architecture in early 2013.
In addition to his 8+ years of architect experience, Chad also garnered 11+ years as a creative director at Naked Pencil and 3+ years consulting as a beauty products designer for Markwins International, the worlds largest color cosmetics company.
Chad's diverse skill set includes traditional print, digital print, and web.
His free time consists of volunteering to teach design and actively playing music at varies Los Angeles churches.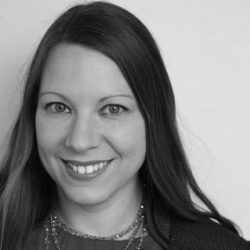 Rebecca Bergin
Business Development and Marketing Director
Rebecca Bergin directs business development and marketing activities for SAGA.  A graduate of North Dakota State University, Rebecca began her career at KKE Architects in Minneapolis in 2000.  Passionate about the many aspects of real estate businesses, Rebecca's career has focused on operations and business development for a variety of real estate functions, including asset management, investments, and finance.  Prior to SAGA, Rebecca held the title of VP, Senior Underwriter at a Los Angeles based bank, specializing in commercial real estate and construction lending.  She is a business expert, achieving an MBA from Loyola Marymount University in Los Angeles and publishing academic research on entrepreneurship.
Joining the team in 2017, Rebecca brings her business expertise and extensive connections to SAGA.  She is actively involved in the community, holding leadership positions within the El Segundo Rotary Club, El Segundo Chamber of Commerce, and the El Camino College Foundation.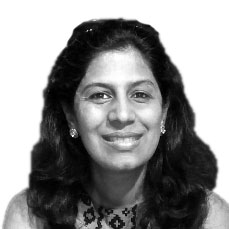 Deepa Puri
Business Development Director - India
Joining SAGA in 2012, Ms. Puri brought 25+ years of architectural design experience to the firm. Reliable and grounded, she is interested in the research and development that makes each project possible. She offers teamwork and coordination to SAGA's talented group of trained architects and actively facilitates the design process from blue prints to foundations.
Ms. Puri's previous experience planning and design enriched her skillset. After gaining her Architecture degree in 1996, she worked independently on residential and office interiors until she gained her governmental registration and worked for Edifice Architects Pvt Ltd. In 1997. Her specialties lie in plans for hospitality and commercial sectors and familiarity with bylaw and national code.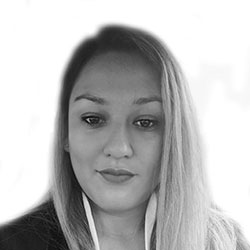 Tanya Zurita
Design Associate
Tanya graduated with an Associate Degree in Liberal Arts from East Los Angeles Community College. During her time of study, she enrolled in classes such as Photoshop, AutoCad, Drafting, 3ds Max with Vray, photography, and design which sparked her passion for architecture.
With her newly discovered passion, she decided to further her education by transferring to USC as a second year student where she gained professional experience working with various firms such as QDG architects assisting with affordable housing schemes, layouts, master planning, and vision for the LACCD Mission College Culinary Building.
Tanya continued expanding her skills interning at E7 Architecture Studio. While there, she focused on 3d rendering and animations for the LACCD buildings as well as an inactive project design called The Kiosk Project.
Completion of The Kiosk Project allowed for on campus students and professors to be informed on how all new buildings were sustainable and green.
Graduating from USC in 2011, Tanya joined Saga Architecture as a full time Design Associate.
Her skills range from detailing, producing full sets, 3d modeling, rendering, project managing, and photo-shopping.
Tanya is currently working on finishing up her NCARB hours and becoming a licensed architect.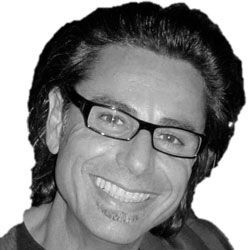 George P. Elian
Design Director
George P. Elian joined SAGA in 2012. Born in Kuwait and immigrating to the United States at a young age, George obtained his Bachelor of Architecture degree from the Southern California Institute of Architecture in 1977.
George has unique architectural vision and creative conceptualization skills, enhancing the firm's design process. His wealth of experience includes a broad range of building types varying in scale from custom residential structures to commercial interiors and restaurants, many of which have been featured in various publications.
In addition to architectural and interior projects, he has also been active in product and furniture design. Believing in the integration of the visual arts, George's furniture design is often an extension of the spatial concepts developed in his architectural vocabulary.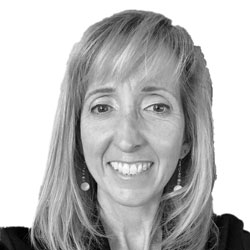 Susan Duffy
HR and Finance Director
A lifelong resident of Southern California, Susan Duffy handles Bookkeeping and Human Resource duties at  SAGA.  Joining the firm in 2006 she started her career in bookkeeping and HR at Software Technology and Systems in 1996.
She loves working in small businesses because of the great hands-on personal experience it affords.  Duffy oversees Accounts Payable, Accounts Receivable and Employee compensation and recruitment.